Community Services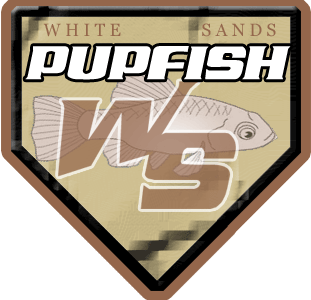 The City of Alamogordo welcomes the White Sands Pupfish Professional Baseball Club


 


COMMUNITY SERVICES
DEPARTMENT

The Alamogordo Community Services Department consists of many different departments:
Alameda Park Zoo
Alamogordo Senior Center
Alamogordo Public Library
Sgt. Willie Estrada Memorial Civic Center
Desert Lakes Golf Course
Alamogordo Family Recreation Center
Keep Alamogordo Beautiful
Parks Services
And the Monte Vista Cemetery
The Community Services Departments are the ones who maintain the parks that you see around town. We also put on many of the city events and functions. We are here to serve the community and keep Alamogordo beautiful.
Our mission statement:
The City of Alamogordo Community Services Department will provide and maintain quality parks, facilities, open natural space, programs and services which will enhance the physical, social and emotional well being of the citizens of Alamogordo.
A special thanks goes out:
The City of Alamogordo Community Services Department would like to extend a special thanks and appreciation to the individuals, organizations and businesses for their donation of time, supplies, funds and support of our programs and facilities.

The Alamogordo Community Services Director and Assistant City Manager is Matt McNeile. The Alamogordo Community Services Board includes Ray Vincent (chairman), Grant Daples, Richard Haskell, Tammie Reynolds, Richard Adler, and Lawrence Johnson.